Wonder why our coffee is so darn good?
---
There's no simpler pleasure than a good cup of coffee. But a lot goes into that cup, and sometimes learning more about the journey from tree to bean to brew can be as delicious as the coffee itself. This page is about that delicious journey. Yum.
Why it's good
---
Put simply, our coffee is good because of the people that grow and roast it. Because it is grown by farmers that tend every inch of their organic land by hand, and then roasted in small batches to order, we can honestly say: this coffee is grown with love.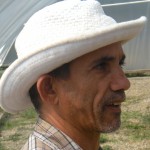 It's grown by amazing farmers. The farmers we partner with in Jarabacoa, Dominican Republic are true artists of the land. They're committed to helping their land and community while also producing world-class beans. Through our Direct Trade relationship with these farmers, we are able to pay them more than 200% what they could otherwise earn… and you get the best, freshest cup of coffee around.
On phenomenal land. Liga Masiva coffee is grown on small-scale, 100% organic farmland high in the mountains of the DR. How high? Above 1600 meters. You have to take a plane, bus, truck, and then hike to get to the farms. This altitude and the cool mountain air help delay ripeness until the coffee berry has soaked up every ounce of flavor possible. Bottom line? A perfect storm of deliciousness.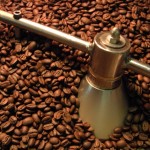 And roasted by an artisan roaster. Our Roaster, Michael at Brooklyn Roasting Company, develops unique roast profiles for each coffee crop to bring out the nuances of those specific beans. After the profile is set, he roasts your coffee to order each week, in small batches. Once the beans are at peak deliciousness, we pack them up and ship to you within hours. It's a process that has taken years of experimentation to master… and you can taste that dedication in every cup.
What you'll notice
---
Coffee has more aromatic compounds than wine, which is why appreciating coffee can be such an amazing thing! In coffee, many aromas and tastes exist, but noticing and communicating them can take practice. We offer three different roasts of our coffee, each of which have their own tastes and personalities. What you'll notice:

The Light Roast has very sweet caramel notes with just a hint of brightness. It has some juicy fruit and then a buttery finish.
The Darker Roast is a comforting rush of chocolate notes and nuttiness.
The "Best of Both Worlds" Blend This specially balanced blend has sweet nutty notes, some acidity, and a really pretty chocolate finish.
How to make the most of it
---
Treat it right. As days pass after roast, the flavor and aromatic compounds in the coffee start to break down, and the natural oils that are released can go rancid. That's why it's best to enjoy fresh-roasted coffee within 2-4 weeks of roast. We recommend buying small amounts at a time (like with our subscription.)
Grind it right. If possible, it is best to buy whole bean coffee and grind it at home, right before you brew it. A burr grinder is best, but a blade grinder is definitely better than nothing.
Brew it right. As you learn more about the huge amount of love that goes into growing and roasting coffee, you start getting fanatical about brewing it right. As you explore, you'll find five variables in the perfect brew: water, temperature, particle size, dose, and time. Sometimes experimentation is really the name of the game, but we've also given detailed brew instructions for a french press and a drip machine over on our blog.
Enjoy! Yum.