Back in October, we launched a search for a group of advocates as obsessed as we are with knowing about the food they eat, the coffee they drink, and digging just a little bit deeper.  We ended up with a group of 23 advocates, all passionately dedicated to raising awareness for the causes they care about.
Once we had the group assembled, we knew we had to bring it: we needed to deliver a program that would challenge and inspire, but that would also translate to our diverse group, across borders and time zones.  We sent each advocate a welcome kit, a bag of our coffee, and asked them to complete three missions:  1) make a darn good cup of coffee, 2) say gracias to our farmers in the Dominican Republic, and 3) share the love.
Next we lined up a series of masterclasses, where we brought together our advocates online, in conversation with some of the people we admire most, like Teju Ravilochan and Amber Rae. We started an Advocate-only Facebook group, where we share ideas, stories, pictures, and links. It's been such a thrill getting to know such a passionate group of people.
What do our advocates have to say about the program?  We've asked them to share their thoughts on what its meant to them to be a Liga Masiva Advocate.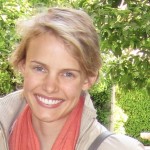 Hannah Hunt Moeller, student of architecture at the University of Michigan and founder of Design for Humans
Liga Masiva centers around community. The basic principle to facilitate a global farmers' market stretches beyond an economic relationship. As an advocate, I've entered into a community of doers/thinkers/activists (albeit virtually) who seek to fully engage the world through creative/positive/intentional impact. I appreciate the sense of unity this brings to the advocacy program. More than a cup o' joe, the emphasis on open source skills sharing is highly effective. I'm a part of a network that I am proud to support and share. The social networking component has been an easy way to expose my involvement as an advocate and start conversations.  Many friends have reached out to me to inquire about my coffee drinking affinities and I'm thrilled to share about Liga.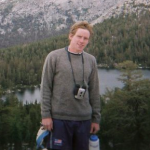 Michael Maruca, Peace Corps volunteer, about to leave for service in Morocco
My favorite part of the program is learning about the farmers. The feedback and information that comes standard with the bag of coffee is incredible.  I participated in one of those consumer seminar discussions last week, and we were talking about developing the ideal rewards program.  We were trying to brainstorm about potential non-economic returns for purchases.  And I thought, well, an ideal return would look a good deal like what Liga Masiva sends me and has up online about their farmers.  The information lets me buy in emotionally, and feel like I'm part of the exchange rather than a nameless consumer receiving goods from nameless producers.  And the others around the table said oh yeah, that sounds like an awesome return.  A couple of the participants came up to me afterwards and wanted to know more about Liga Masiva.