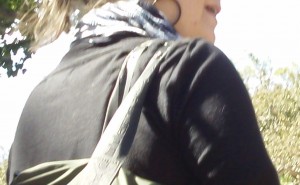 It's not every day you get to make something that you're giddily proud of.
So often, logistics, compromises, and mistakes get in the way of turning an idea into a reality.
But in the last few weeks, the Liga Masiva team has sourced 3 delicious, Direct Trade products, cultivated new relationships with amazing farmers, designed a phenomenal box, and created a pretty fantastic 20-page magazine to bring the products alive.
The picture here– blurry, in-motion, smiling, excited, and moving almost too fast– is exactly how the last few weeks have felt. (And how things continue to feel.) But we're proud, even as we continue working hard. Proud of The Liga Box, proud of our approach, proud of our unwillingness to compromise on the things that matter, and proud of our ability to move fast to make something great.
There's plenty of time for reflection and self-critique, but for now, we're going to allow this small celebration.