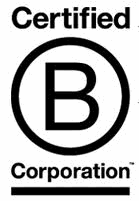 Liga Masiva is thrilled to be certified as one of the newest B Corps! What's a B Corp? We're a new kind of corporation that meets rigorous social and environmental standards and seek to harness the power of business to solve challenges on both fronts.
Why go through the process? Well, for you! Liga Masiva exists to create benefit for all of the people involved in it, from producers to consumers and everyone else in the value chain. Becoming a B Corporation allows us to legally build that commitment into our business. Certification represents our commitment to making trade just, sustainable, and direct … and bringing you delicious products that connect you with the people and place they come from.
We're also thrilled to be a member of the community on the frontier of building stronger, healthier communities through better business practices. In creating their certification standards and evaluation, B Lab, the fine folks who set the standards for B Corp evaluations, have created a common language for these pioneering businesses to use as we collaborate in creating economic opportunity and beneficial environmental impact.