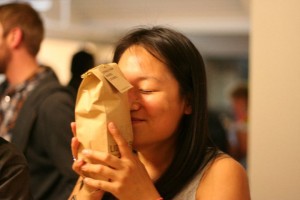 At La Marketa in San Francisco, we brought what it means to be an international farmers' market to life. It was also quite a party.
Hosted by local publisher Chronicle Books, we shared our coffee and our mission to a vibrant mix of San Franciscans. We talked, we danced, we sipped café. We also screened the short film we had created, which artfully shows how we link our producers in the Dominican Republic to our consumers. People could not get enough of our aromatic coffee.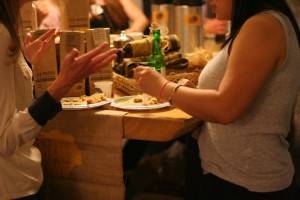 Two key elements to the success of La Marketa were our generous donations from Trumer Pils and Terrra Savia. We had pupusas and plaintain chips from Estrellitsa's Snacks, chili and bacon crack (seriously, chocolate covered bacon!) from Nosh This, and a selection of artisanal cookies from Sweet Constructions.
Wishing you were there? Liga Masiva's global farmers market may be coming to your city, so stay tuned. San Franciscans can catch us next at La Cocina's Gift Fair, on Friday, December 10th. Celebrate the holidays and spread the Liga Masiva love!
Oh, and click here for the rest of the event pics.